PPI Taiwan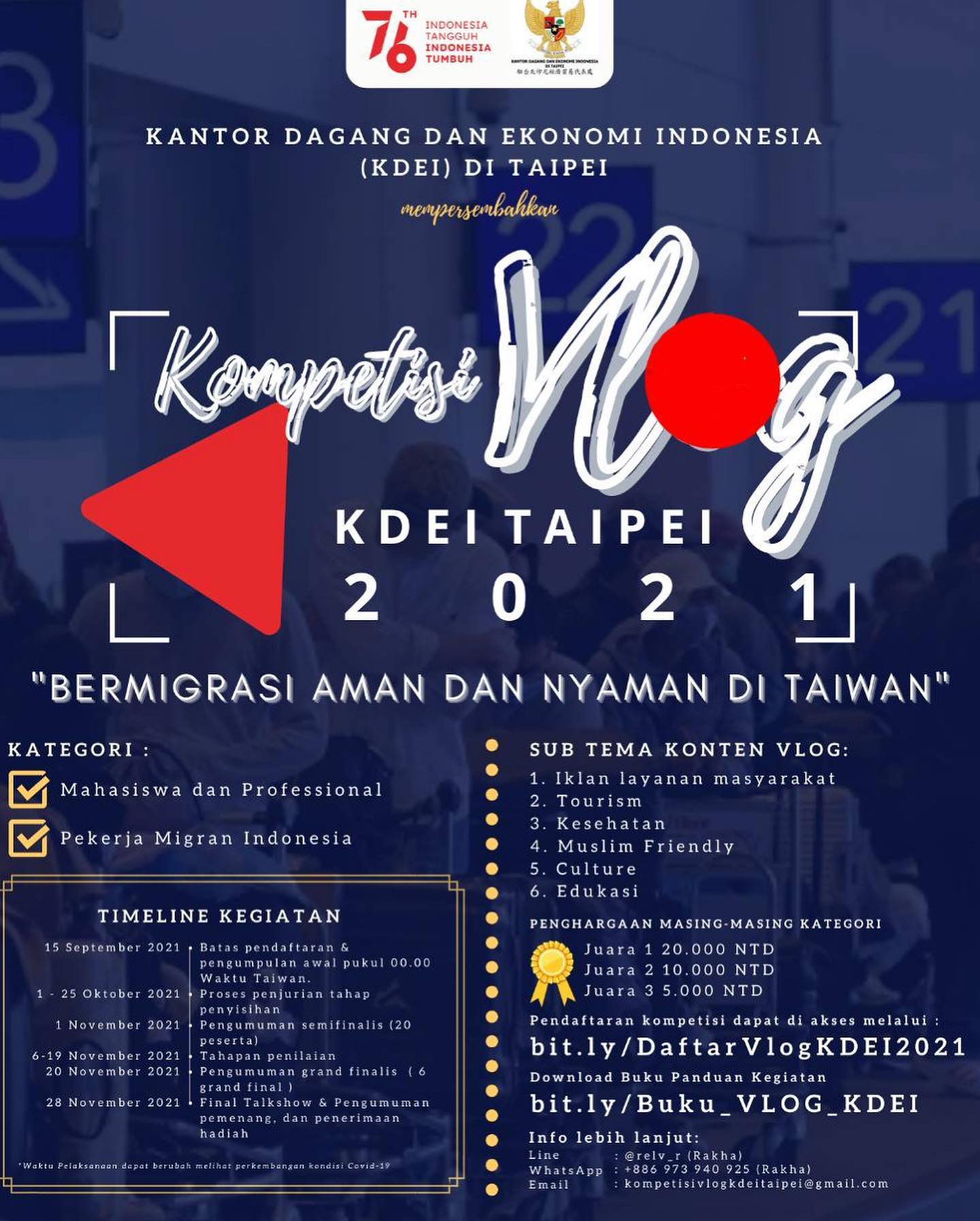 Kompetisi Vlog KDEI Taipei
Pada acara KAMPUS pekan ini akan melanjutkan perbincangan kita dengan 3 Mahasiswa dari Perhimpunan Pelajar Indonesia di Taiwan (PPI Taiwan), yakni: Satrio Dwi Sanjaya, Faza Muhammad Sukarsono, dan Eka Meita Sari yang akan membagikan informasi mengenai kegiatan-kegiatan atau lomba-lomba apa saja yang diselenggarakan oleh PPI Taiwan. Di sini mereka juga akan berbagi mengenai alasan dibalik keputusan mereka untuk datang dan menempuh pendidikan di Taiwan.
Seperti apa sajakah?? Langsung didengarkan saja nyook~~ ;)
=====================
Dalam rangka memperingati HUT RI ke-76, KDEI Taipei menyelenggarakan "Lomba Video KDEI Taipei 2021 - Bangga Buatan Indonesia di Negeri Formosa". Menangkan total hadiah 55.000 NTD. Informasi pendaftaran dapat diakses melalui link di bawah ini:
IETO Taipei proudly present 2021 Video Competition. Get a chance to win the total prize 55000NTD . All you need to do is participate in our contest. More details link in bio.
Registration Form/Formulir Pendaftaran:
https://bit.ly/formLombaVideoKDEITaipei21
Guidelines/Petunjuk Teknis;